2017 Annual Report
About the NHPC Community
The Natural Health Practitioners of Canada (NHPC) is the largest holistic health organization across the country, currently consisting of 19 staff and over 6,300 members. The Association recognizes over 60 holistic health practices that contribute toward the overall health and well-being of Canadians.
Established in 1988, the Association champions the professional excellence of its practitioners and their modalities. It has a strong tradition of high professional standards and is committed to maintaining and strengthening these standards for its members.
NHPC staff advocate to the public, various governments, and the insurance industry for fair recognition of all members and the holistic health modalities they practise.
Members of the NHPC enjoy a number of benefits:
ability to work in every province and territory in Canada
coverage for malpractice and commercial general liability insurance nationwide, regardless of where they work
access to a staff of 20 people, including a practice management advisor, to answer questions about their practice
access to a variety of other membership benefits, including group discounts, timely member communications, and much more.
By building awareness of the many benefits of massage therapy and holistic treatments, the NHPC community makes significant contributions to the ever-changing landscape of health care in Canada.
---
Board President and Chief Executive Officer's Report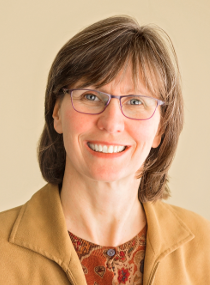 NHPC Highlights
Each year, we are so pleased to build on the success of the previous year and bring more services to our members — and this year, at a reduced rate!
Membership Fee Reduction
The Board of Directors approved the removal of the $200 application fee and $75 insurance administration fee for new applicants, beginning in July 2017. Effective January 2018, the $75 insurance administration fee will be waived for renewing members.
In addition to the fee reduction, a number of recruitment efforts resulted in hundreds of new members. At the end of 2017, the NHPC had over 6,300 members.
Practice Management
We are proud of our unique services, including the advice offered by the NHPC practice management specialists. These two massage therapy practitioners have combined holistic health practice experience of over 40 years!
They were contacted throughout the year for information related to a variety of subjects, including practice techniques, business practices, and employment matters.
The practice management team offered members free workshops on Informed Consent in the Treatment Room via webinars and Connection Cafes. Other continuing education offerings featured six live webinars and two online modules.
Connections Cafes
As always, we appreciate the opportunity to meet with as many members as possible at Connections Cafes, both in person and online.
This year, we held 20 of these meetings to discuss a variety of matters with our members. The views and suggestions from our members often shape future offerings and even policy decisions.
NHPC Conferences
We were excited to hold our first destination conference, attracting 80 participants! The 2017 Mexico Conference received many accolades that were particularly encouraging as we began planning for the Thai Study Tour in 2018.
The 2017 Annual Conference, held in Edmonton, gave practitioners the opportunity gain more skills, earn all their competency credits, and meet new friends and colleagues.
Industry Relationship-Building
Our attendance at the 2017 Canadian Life and Health Insurance Association (CLHIA) Claims and Anti-fraud Conference as a delegate and exhibitor was a great success.
The Association continues to strengthen its relationships with the insurance industry by continually meeting with decision makers throughout the year, paving the way for future advocacy work.
Massage Therapy Regulation
A tremendous amount of work went into meeting with stakeholders and governments to forward the regulation agendas in Alberta, Saskatchewan, and Manitoba.
The Transitional Council for the College of Massage Therapy of Alberta (TC-CMTA) is chaired by the NHPC President and represented by three Alberta associations. The Council continues to lay the groundwork for a regulatory college.
Communications and Public Awareness
A number of communications initiatives significantly increased public awareness, including radio ads, advertorials, television demonstrations, airport ads, and interviews. Daily social media posts on Facebook, Instagram, and Twitter further boosted awareness.
The NHPC website, including its videos, blogs, and Health Provider Directory, received thousands of visitors throughout the year.
Complaints Resolution Process
The NHPC continues to serve the public and uphold the standards of the profession with a robust public complaints resolution process, a respectful means of addressing allegations of misconduct.
NHPC Board of Directors and Committees
The volunteers who make up the NHPC Board are elected from different provinces and practise a variety of holistic health practices, primarily massage therapy. In 2017, the Board of Directors held four in person meetings and attended several Connections Cafes.
The following Board committees met throughout the year:
Sanctions Committee
Leadership Committee
Performance Assessment and Compensation Review Committee
Bylaws Committee
Member participation on these committees provides a professional, balanced approach to fulfilling the group's mandates.
As the NHPC staff and Board continue to support the professional holistic community, we remain proud of the foundation of strong values and ethics used to develop and measure all initiatives.
In particular, we are proud of our many volunteers and welcome our members to participate with us in our many successful ventures!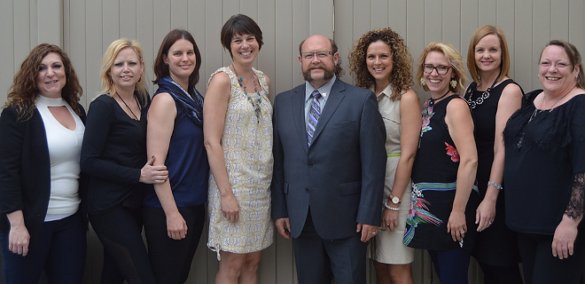 ---
Complaints Resolution
The NHPC's Complaints Resolution Process is a way for the Association to provide protection to the public and to uphold the professional standards of holistic health practitioners. The process maintains the principals of procedural fairness and protects the dignity of all parties engaged in the matter.
Throughout 2017, the NHPC accepted seven complaints for processing. An interim suspension or condition was placed on three of the members.
The nature of the complaints included:
personal misconduct (touch/boundary/consent)
personal misconduct (attitude/respect/confidentiality)
business misconduct (fraudulent/negligent billing/recordkeeping)
At the end of 2017, six files had been closed and 15 active files remained open in various stages of the complaints resolution process.
---
Practice Management
Practice Advice
The practice management team serves as an essential source of information to the public, the insurance industry, and Association members by providing advice on topics such as:
general business practice
workplace dilemmas
interpersonal conflicts
professional conduct
ethics and obtaining informed consent
These discussions reflect the realities of working as a holistic health practitioner and ensure that members have the guidance they need to perform to the NHPC's high ethical and professional standards.
In 2017, the team was contacted 465 times. Eighty per cent of those calls and emails came from the NHPC membership. The remaining twenty per cent came from members of the public.
Industry Advice
The practice management team continually liaises with the insurance industry. They educate them on the Association's standards of practice and the professional responsibilities that are required of its members. This work is essential to positioning holistic practitioners as vital providers of health care in Canada.
Ethics Advice
The Practice Competency Manager provides educational opportunities to members through workshops offered both in person and online. The workshop topic for 2017 was Informed Consent in the Treatment Room.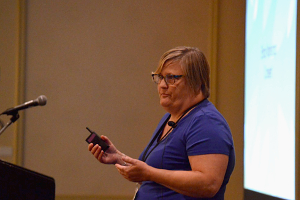 These workshops are free for members and provide an opportunity to complete the ethics portion of their Continued Competency Program (CCP) credits.
The manager also makes regular visits to massage therapy schools to educate students on the industry and the professional responsibilities of working as a massage therapist.
---
Membership and Credentials
The membership team assists applicants in understanding and meeting the membership requirements of the Association. To maintain its high professional standards, the NHPC conducts initial application reviews and ongoing audits of its members.
The NHPC offers several benefits to its members to ensure they get the most out of their membership. This includes group discounts on useful services and products and a variety of educational opportunities.
Discount Provider Program
The NHPC has negotiated special rates for its members with the following providers:
TELUS Mobility
Perkopolis discounted products and services
Economical Select home and auto insurance
GoodLife Fitness
Dell
Versapay credit and debit
CustomCare health and dental insurance
Specialized Benefits health, dental and disability insurance
St. John's Ambulance
SOAP Vault
City of Edmonton
Membership Renewal
The NHPC exceeded its membership renewal goal of 90 per cent. The streamlined process presented on the website continues to support members to renew with ease.
Membership Recruitment
Membership recruitment is a vital part of ensuring the NHPC community maintains healthy membership levels. Recruitment events across Canada are great opportunities for the Association to:
meet with students from a variety of disciplines
share the advocacy efforts undertaken by the Association
present membership benefits to potential new members
monitor and evaluate the curriculums of various schools
In 2017, the NHPC visited 25 schools as a part of its school visit program and attended three career fairs at MacEwan University, Mount Royal University, and Wellington College of Remedial Massage Therapy.
To continue offering great value to its membership, the NHPC Board of Directors announced the following changes to membership fees at the 2017 Annual General Meeting:
removal of the $200 application fee for new members
removal of the $75 insurance fee for new and renewing members
Changes to renewal membership fees will be effective in January 2018.
Competency Equivalency Exam
The Competency Equivalency Exam (CEE) offers members who have many years of practical experience in massage therapy, but slightly less than 2,200 hours of formal training, an opportunity to demonstrate their competency in a standardized way. The CEE is based on current national competency standards.
In 2017, 11 members and seven internationally trained massage therapists completed the CEE, which increased their eligibility with Canadian insurance providers. The exam was held every second month at Mount Royal University in Calgary, AB.
Modality Standards
Throughout 2017, the Association continued its review of NHPC modality standards to ensure they were current. Modalities included in the review were:
reflexology
manual lymphatic drainage
aromatherapy
Thai massage
shiatsu
craniosacral therapy
---
Massage Therapy Regulation
The NHPC represents its members at all levels of government: provincial/territorial, municipal, and federal. To ensure that member interests are accurately represented, the NHPC frequently consults with members in areas with active issues or initiatives.
Throughout 2017, NHPC staff and volunteers represented the interests of the membership relating to regulation of massage therapy in Alberta, Manitoba, and Saskatchewan.
Alberta
In Alberta, the NHPC provided staff on a volunteer basis to the Transitional Council for the College of Massage Therapists of Alberta (TC-CMTA). The TC-CMTA conducted consultations with other associations in the province and a separate stakeholder group. All parties indicated support for regulation of massage therapy in the province.
The TC-CMTA sought feedback from various colleges representing other health professionals and determined that there is a high level of support for regulation of massage therapy in Alberta.
The Council also presented information to massage therapy schools to foster understanding of the anticipated changes in program approvals, pre-emptively promoting a smooth transition into future legislation.
Manitoba
In Manitoba, the NHPC hosted Connections Cafes to prepare members for the regulation process, including requirements for transitional entry into the regulatory college.
The NHPC and the Massage Therapy Association of Manitoba (MTAM) submitted a joint response to the government's questions from the original application.
In 2017, the Association learned that the Government of Manitoba is updating existing health professional colleges to comply with the new Regulated Health Professions Act. The Minister has since informed massage therapy organizations that there are currently five other college applications that will be processed prior to the one relating to massage therapists.
As such, it will take some time before progress is made on the regulation of massage therapy. In the meantime, the NHPC and MTAM will work together to prepare additional information for the government and will consult other associations along the way.
Saskatchewan
At the beginning of 2017, the NHPC and other Saskatchewan stakeholders, who had previously worked together on a draft massage therapy legislation report, submitted a second joint report to the government.
This report recommended changes to the draft massage therapy legislation with stakeholders agreeing on 52 of 53 areas, including:
a college be formed independently of any existing massage therapy association
once a college is operational, entry requirements for new graduates would be 2,200 hours of training from an approved program and the completion of an entry-to-practice exam
Stakeholders did not reach consensus on the issue of grandfathering currently practising massage therapists into the regulatory college. Some stakeholders, including the NHPC, presented their own proposals to the government on this matter.
The Minister of Health informed the stakeholders that regulation would not move forward until all associations agree on grandfathering details.
The NHPC will continue to keep government and opposition MLAs well informed on the facts about NHPC and the massage therapy profession.
---
Insurance Relations
The NHPC advocates to insurance companies across Canada to ensure that members are recognized for their competencies and high professional standards. In 2017, the industry relations team made great strides in securing the eligibility of NHPC holistic practitioners with insurance companies.
Throughout 2017, the NHPC embarked on a number of initiatives to educate the insurance industry on the benefits of holistic health practices and the high professional and ethical standards of its members.
This was done through relationship-building, meetings, and presentations to industry leaders.
Industry Awareness and Collaboration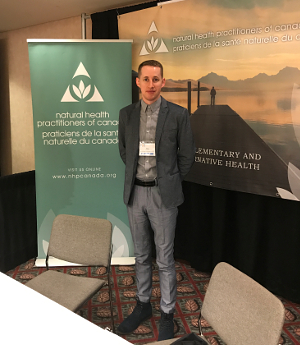 In May 2017, the NHPC attended the Canadian Life and Health Insurance Association (CLHIA) Claims and Anti-fraud Conference in Montreal, QC. The Association was both a delegate and presenter at the conference.
It was a positive opportunity to educate the insurance industry on the benefits of various holistic health practices and to network with other conference delegates.
The following are highlights from the CLHIA Conference:
more than 400 delegates attended the conference, including representatives from insurance companies, associations, colleges, and investigative service companies
representatives from 30 insurance companies visited the NHPC booth
the Association received overall positive feedback from CLHIA and insurance delegates regarding its involvement and participation at the conference
The relationship-building and advocacy work on behalf of NHPC members continues to pave the way for future advocacy efforts.
Member Eligibility
TELUS Health eClaims
Throughout 2017, the NHPC continued to successfully advocate to TELUS Health and the insurance companies participating in their eClaims agreement to recognize additional massage therapy members as eligible for direct-billing.
As a result of this advocacy work, 53 NHPC massage therapists who met the following criteria became eligible to bill directly through TELUS eClaims:
massage therapists who were previously exempted by Manulife Insurance and Sun Life Insurance
graduates of two-year massage therapy programs that are slightly less than 2,200 hours, but meet the Inter-Jurisdictional Document competency standards
ACTRA Fraternal Benefit Society
The NHPC has undertaken initiatives with ACTRA (Alliance of Canadian Cinema, Television and Radio Artists) Fraternal Benefit Society Insurance, who had previously denied recognition of NHPC massage therapists.
The Association worked throughout 2017 to build a relationship with the insurance company and will submit a formal request for the recognition of NHPC massage therapy members in 2018.
Green Shield and SSQ Financial
The Association made great strides in advocating for holistic health practices outside of massage therapy. NHPC reflexologists are now eligible providers for Green Shield Canada and SSQ Financial private benefit plans that include reflexology coverage.
Manitoba Blue Cross
The NHPC continues to advocate for members who have not completed 2,200 hours of formal training in massage therapy, yet meet the competency standards of the Association.
The NHPC submitted a formal request to Manitoba Blue Cross requesting recognition of the NHPC Competency Equivalency Examination (CEE) as an indicator of skill and ability comparable to 2,200 hours of formal training.
Medavie Blue Cross
Medavie Blue Cross provides direct billing services for the extended health benefits of the Royal Canadian Mounted Police (RCMP) and Veterans Affairs Canada (VAC). Previously, only claims for treatments by massage therapists with at least 2,200 hours of formal training were eligible for reimbursement with these federal programs.
After advocating for members who passed the CEE and have several years of practical experience, the following members are now eligible for direct billing through the Medavie Blue Cross portal:
NHPC massage therapists who have successfully completed the CEE
members who were previously deemed eligible for paper-billing with the federal programs (RCMP and VAC)
Saskatchewan Government Insurance and Workers' Compensation Board
The NHPC continues to advocate for the recognition of NHPC massage therapists with Saskatchewan Government Insurance (SGI) and the Workers' Compensation Board (WCB) in Saskatchewan.
Research
In 2017, the NHPC gathered relevant research studies and summarized information from them into a chart. This will facilitate a literature review of reflexology benefits in the future.
The information collected in this review will support future advocacy initiatives with insurance companies, governments, and the medical community. The results of the research will also be used to raise awareness of reflexology with members of the public.
---
Education and Events
The Association supports the ongoing professional development of its members by offering a variety of educational opportunities throughout the year.
These events are networking opportunities for the holistic health community and a way for members to meet their Continued Competency Program (CCP) credit requirements.
Courses, Workshops, Online Modules, and Webinars
NHPC-sponsored courses, workshops, online modules, and webinars offer members across Canada high-quality professional development opportunities on a variety of topics.
Online learning modules are continued education that practitioners can complete from home at their own pace. New online modules offered in 2017 included NHPC Ethics Module IV and Record Keeping Basics.
Webinars engage members to share their learning with peers and interact with presenters in real-time, regardless of their location. In 2017, more than 150 members participated in six live webinars. Topics included:
reflexology
Feldenkrais®
massage therapy
reiki
business essentials
practice management
The NHPC also partnered with professional speakers to facilitate eight in person workshops in Manitoba, Saskatchewan, Alberta, Quebec, and British Columbia.
Connections Cafes
NHPC Connections Cafes are held across the country throughout the year. At these meetings, members receive important Association updates, provide invaluable input and ideas to NHPC staff, and voice any concerns they may have.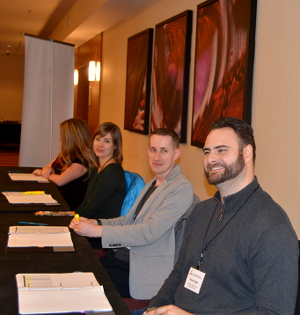 The information collected at these powerful member-networking events assists staff to plan future initiatives that benefit NHPC members.
Connections Cafe member meetings were hosted in person and online for 18 communities across seven provinces and territories. A total of over 500 members attended these meetings.
A one-hour practice management workshop, Informed Consent in the Treatment Room, was presented at 11 Connections Cafes as part of the meeting agenda.
NHPC National Conferences
NHPC conferences deliver high-quality workshops by world-class presenters on a variety of holistic health topics. In 2017, the conference series offered two high profile events to the holistic health community.
Destination Conference
The 2017 destination conference was hosted in Playa del Carmen, Mexico, from February 27 to March 1 at the Blue Bay Grand Esmeralda Resort.
Eighty travellers enjoyed the warm weather and beautiful setting while participating in educational workshops offered by four accomplished presenters. Workshop topics included:
Thai massage
reiki
massage therapy
reflexology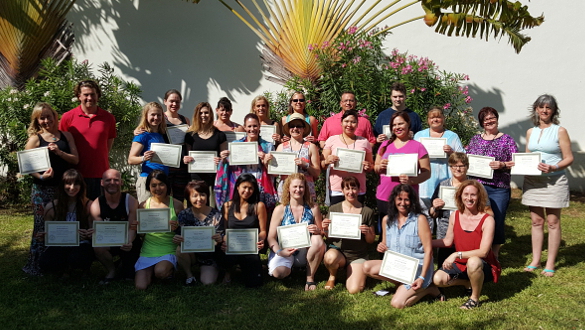 Annual National Conference
The 2017 Annual National Conference was held in conjunction with the Annual General Meeting in Edmonton, AB, from June 1 to June 4, attracting 247 participants.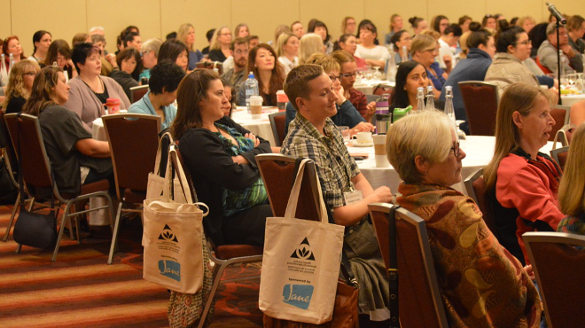 The four-day event, themed Synergy: Fusing Passion and Skill, kicked off with a keynote presentation by former CFL player Tommy Europe. Other highlights of the conference included an ethics workshop, the NHPC tradeshow, and a day of free admission for students.
Over four days, 20 speakers offered workshops in more than 10 NHPC recognized modalities. There were additional workshops on practitioner self-care, cultural awareness, improving treatment outcomes, and self-defence.
Modalities covered in conference workshops included the following:
massage therapy
Thai massage
reflexology
Healing Touch™
acupressure
tuina massage
Feldenkrais®
yoga
---
Communications
The NHPC communications team is dedicated to keeping members up to date on all matters that affect their membership and their industry. This includes everything from sending renewal reminders to promoting advocacy initiatives.
The team is also responsible for raising the awareness of holistic health with Canadians through advertising, sponsorships, media relations, social media, blogs, and the NHPC website.
Member Communications
The NHPC communicates with its members through email and telephone. Updates on Association initiatives are delivered twice per month through the NHPC electronic news.
The NHPC maintains a high average open rate of 48 per cent for member emails and 46 per cent for NHPC News.
Public Awareness Campaigns
Throughout the year, the Association ran high-profile public awareness campaigns in Alberta and Saskatchewan, where there is significant activity around regulation of massage therapy. The Association plans to expand these efforts into Manitoba in 2018.
Advertising
In 2017, the NHPC ran advertising in the Edmonton, Calgary, Regina, and Winnipeg International Airports.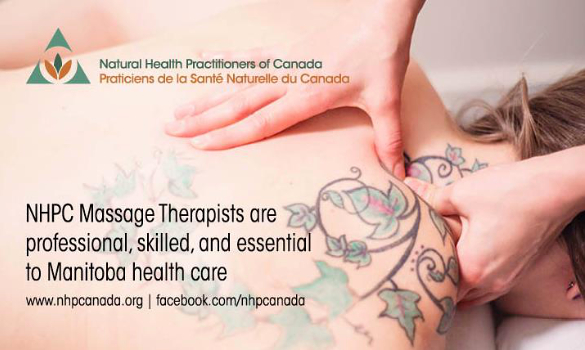 The Association also engaged in an extensive advertising campaign in Saskatchewan to support its members and showcase their high professional standards in the wake of uncertainty around regulation.
Saskatchewan advertising included:
City TV 30-second commercials
advertorials in the Regina Leader-Post and Saskatchewan Star Phoenix
sponsorship of CKRM Radio weather
Television Segments
The NHPC featured both its members and its recognized modalities in City TV television segments, which aired in Edmonton and Calgary. The segments attracted thousands of viewers and highlighted:
reflexology
Thai massage
reiki
shiatsu
sports massage
massage and women's health
craniosacral therapy
Sponsorships
In April 2017, the NHPC launched its partnership with Ronald McDonald House Charities® Northern Alberta (RMHCNA) in the Rejuvenate Program. This program provides families who are supporting sick and injured children the opportunity to promote their well-being through self-care activities.
A variety of NHPC practitioners volunteered holistic treatments to families staying at the House. The feedback from staff and clients has been overwhelmingly positive.
The NHPC was also a sponsor, vendor, and speaker at the RMHCNA fifth annual Block Party in June. Highlights of the event include:
Over 10,000 people attended the event.
Four volunteers provided 26 treatments to the public. Treatments included reiki and massage therapy.
An NHPC stage presentation introduced the NHPC and its partnership with the House.
A joint video created by the NHPC and the House was shown to a large, engaged audience.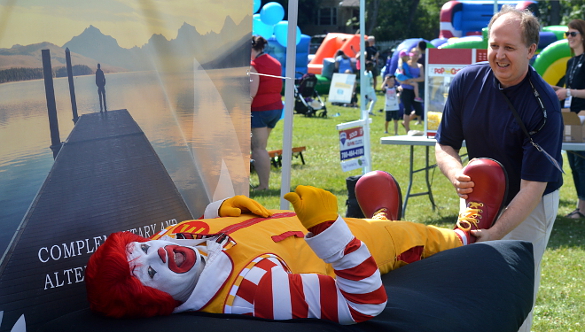 Health Provider Directory
The Health Provider Directory is a searchable database that the public across Canada can use to find an NHPC practitioner in their area. At the end of 2017 there were 2,655 practitioners listed in the directory.
Holistic Health Guide
The Holistic Health Guide features all of the Association's recognized holistic health practices and provides history, definitions, treatment details, and reasons to explore the practices.
It continues to be hosted electronically on the website and is used often to educate the public and industry about NHPC recognized practices. Several treatments also have links to video demonstrations.
Website
The NHPC's strong online presence raises public and industry awareness of holistic health and promotes the NHPC member community. The website serves as a comprehensive and user-friendly resource for information on membership and holistic health practices.
In 2017, the NHPC website was visited 108,592 times. Traffic to the website from Facebook increased by more than 65 per cent from 2016. Website visits from Google searches increased by 10 per cent.
Social Media
The NHPC blog covers a variety of topics related to the holistic health industry in Canada. In 2017, the Association posted 16 articles, and visitors to the blog more than doubled from 2016.
The NHPC uses a variety of social media platforms to promote the benefits of holistic health to the public and its members. Engagement with the Association's social tools at the end of 2017 was as follows: